06.04.2018 - The Vision Show in Boston is just around the Corner!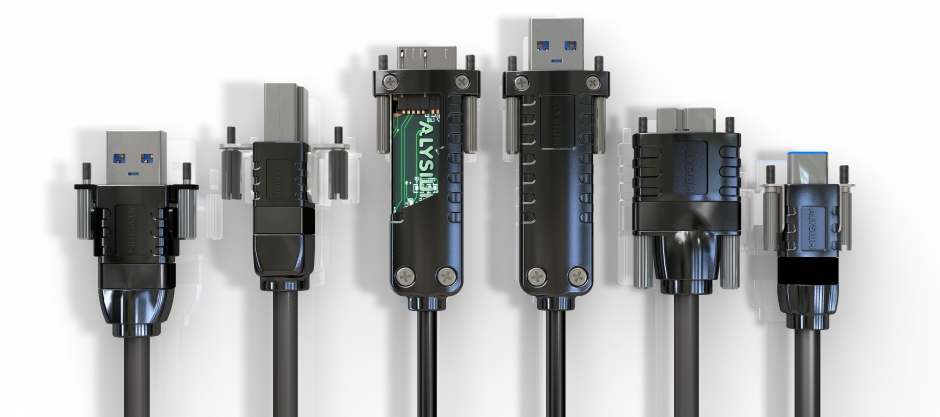 The Vision Show in Boston is just around the Corner!
No pressure, but I hope you have registered already for THE Vision Show in Boston? It is less than 2 weeks away (April 10-12, 2018) and you should be preparing to walk the show and spend some time at our Booth (No.323).
Why? Well, lets take a look:
Our A+ Family is consistently growing: Next to the well known A+ USB3 and RJ45 Assemblies we will present for the first time our
BRJE-Interface:
BRJE is currently exclusively for MV-Cameras from TELEDYNE DALSA:
Genie NANO 1GigE (over 50 models/sensors)
NanoCL Camera
Calibir Thermal Camera (GigE Vision + Analogue output)
and further Cameras which will be released in the near future
So, what's so unique? For the first time, this interface is not based on a (mostly expensive) unique Circular Connector but uses a standard Board to Wire rectangular Connector, which is available from several vendors. We merge this interface now with the typical robust, industrial A+ Design.
The BRJE is the world's first Pigtail Assembly, which is available in an robust Die-Cast housing, which avoids the typical issues you can experience with moulded or specially non-moulded connectors.
The Assembly Design is approved by DALSA and is available from stock. (Part No: A65-3210[x], available in 1M, 2M, 3M, 5M and last but not least 10M!)
A+ USB3.1 Gen1 AOC Assemblies: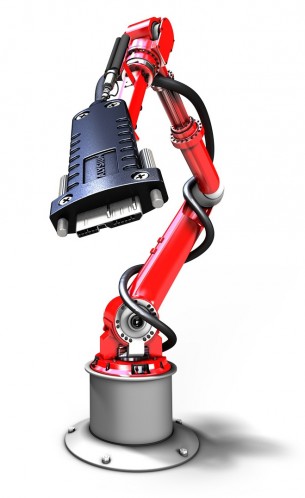 A+ USB3.1 Gen1 AOC Assemblies:
You thought our A+ USB3 Family can't get better? It still can, and it will!
We will show in Boston this year our new USB3.1 Gen1 Active optical Assembly in a Live Demo: Take a sneak preview on what will be available from stock starting June/July 2018 in several different lengths.
Oh yes, another USB3.1 AOC Assembly? That doesn't makes you excited? It should, and it will! We put the A+ brand only on market leading products, and this is again shifting the limits:
Plug and Play up to 50M (including Power)
The Hybrid Fibre Cable is tested up to 9Mio Cycles in HighFlex AND Torsional applications.
It is very robust against any EMI issue in your Application, mostly the weak spot of existing AOC Assemblies.

Mechanical Compatibility with the USB3 Vision Standard
It is already tested with a bunch of existing Cameras and Chip sets and it works in 99% of all conditions we could find so far in the industrial world.

For this product we cooperated with "CORNING" to get the best possible result out of 2 worlds.
(Part No.: A70-8403[x], available by June/July '18 in 10M, 15M, 20M, 30M and 50M. Other lengths on request.)
Our Custom Material: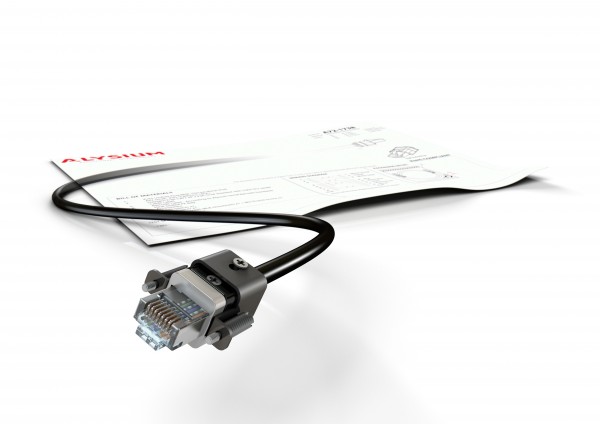 You are searching for something unique? You maybe plan to shoot USB3.1 Gen1 Equipment to Mars and you search for cable assemblies that will survive the trip? Yes, that's us (and yes, we are flying to Mars by 2020!): We will be able to support your project in most cases. It doesn't matter if you need a unique Raw Cable with an extended temperature range, or some cables combined in one Jacket or maybe even a custom connector. We can provide all this "from one hand " and will ensure your project is a positive journey for you.
A_Custom Assemblies:
And of course you can still configure your assembly according to your demands. In need for example of an RJ45 Assembly in 2.4m with a 90° down angled Connector on one side? Starting with 20pcs per lot, you can order those and will have it produced and shipped within 3-4 weeks worldwide. We will bring most of our existing moulds with us to the show, so that you can take a look at what's available, and only a PO away from being used in your application.
Us:
And of course, also Matthew, Mike and I will be at the show. We are looking forward to see you at the Show or at the networking event. Or maybe somewhere downtown later the day ;).
Happy Easter and have a safe trip to Boston!
Oh, and don't forget: Booth 323! ;)
Thomas Detjen (Head of Sales & Marketing)
Alysium