30.06.2019 - A+ USB3.1 Gen1 AOC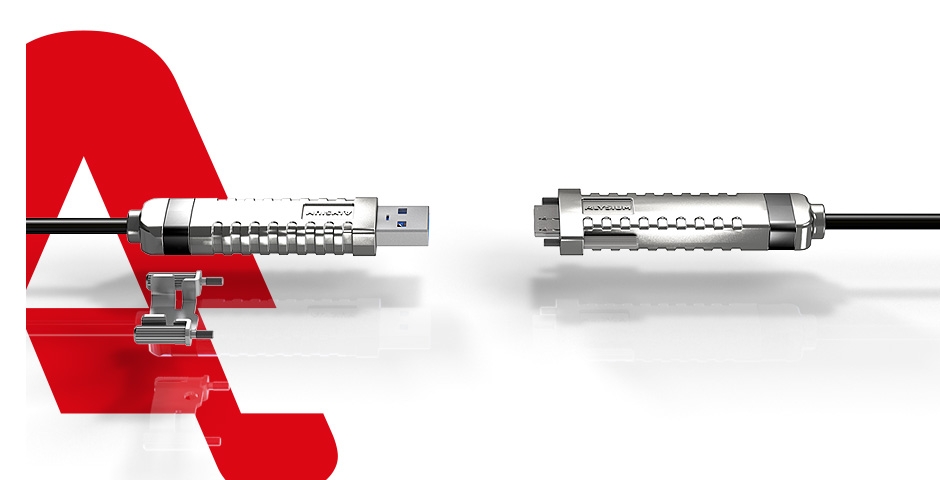 A+ USB3.1 Gen1 AOC -
and cable length will never bother you again
Our A+ USB3 products have already extended the limits of reliable, industrialialised copper USB3 assemblies some years ago. Now, we would like to remove all concerns about cable lengths: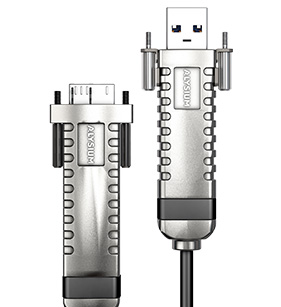 A+ Active Optical Cable Assemblies with up to 50m cable length are now available from stock (Germany)
You may ask yourself, what is so unique about this product, considering that there have been active USB3 solutions in the market for some years? As usual, our target is not to be always the first, but to be the first with a reliable, industrial assemblies, which performs well in any 24/7 application including in moving applications, such as C-Track, S-Bend or torsional applications.
The key features:
Cable length up to 50m.
Standard length available from stock.
Up to 4.5W of power delivery through the same cable, without any extra power on host side.
MicroB plug including horizontal screw-locking, to the U3V specification.
USB3.1 Gen1 only, to improve stability for 24/7 applications.
Full metal construction (A+ Die Cast).
Higher operational temperatures.
Designed for Machine Vision / Industrial applications.
C-Track / S-Bend / Torsional tested.
If you need a TypeC connector, or don't have sufficient space behind your application for the longer AOC termination, we offer short copper-based adapter cables as accessories.
For the USB A Host side, we offer A+ horizontal and vertical screw-locking brackets (patented design), as accessories.