01.04.2016 - WIRELESS CONNECTION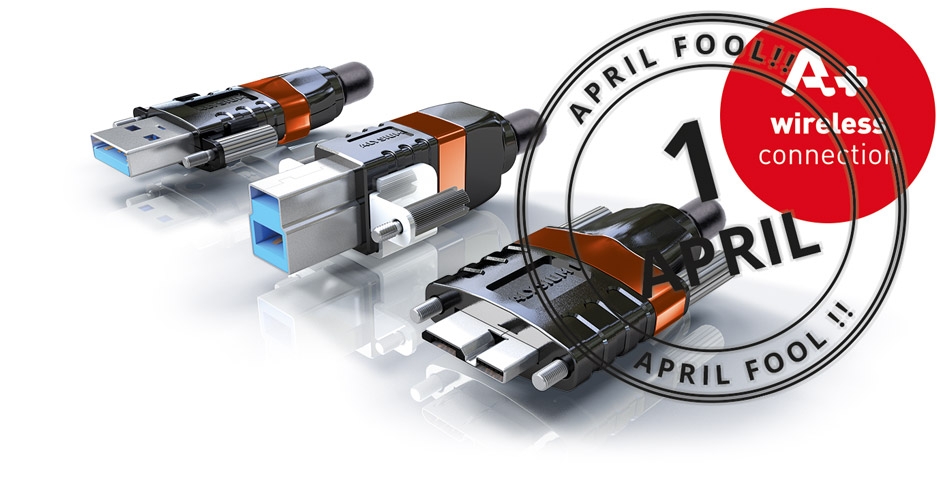 USB 3 A+ WIRELESS CONNECTION
Industrial grade USB 3.1 Gen 1 via WiFi – Ready to Order from Today!
With its existing A+ Generation Alysium already defined a new level of Industrial USB3 Assemblies. The given copper or fiber cabling of USB assemblies still have their limits and were – depending of the application – mostly a bottle neck in using USB3 in manufacturing automation.
Among industrial and automotive system engineers, Alyisum is already referred to as the Magician of Connectivity.
Today, we are happy to present - as the first company in the industrial market - a WIRELESS USB 3.1 Gen1 Assembly, based on the compact mechanical dimensions of our existing A+ housings. Just imagine that! This is every engineer's dream come true! From the first touch of the devices - beautifully designed and die-casted with exquisite raw materials - you feel the difference and power of their advanced IEEE 802.11 chipset under the hood. Your eyes are treated further with their handsome, almost unnoticeably attached antenna, coated with natural rubber only from certified ecological plantations.
Over a distance of 20 meters these little geniuses transmit full 5 Gbps of data. That's enough to equip even the largest industrial robots with USB3 cameras and enjoy all the speed benefits. Through a unique and patented inductive powering feature, we are even able to support wireless powering (5V, 0.9A) up to 20m*.
We believe that we bring the industrial USB3 connectivity onto a new level and see a huge demand in security, manufacturing automation and traffic control applications.
The AWi USB3 Generation will be available from today, 1st of April. Pricing starts by 150USD.
*When using the inductive powering function, we suggest to keep an minimum safety distance of 5m from the USB A Wi Sender.